Residential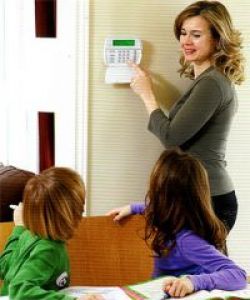 Burglar Alarm Systems
We custom fit each security system to fit your home and your needs. We can design a system for you if you only want to use it when you are away or if you want it when you're home too. Not only can you protect your home and loved ones from intrusion, but you can also add smoke/heat detectors and carbon monoxide detectors to alert your family to a fire or poisonous gas.
Another great protection is adding a sump pump monitor/water detector to know if the water is getting too high in a sump pump bowl or there is water on the floor from your water heater. You can also add a high/low temperature monitor to alert you if the furnace goes out in the winter so your pipes don't freeze.
Don't have a landline? No problem, we have cell units that will send the signal to the central station instead of using a landline. Plus you will be able to access the smartphone app to turn on and off your system and get alerts on your phone if anything happens.
---
Monitoring
Century Security & Communications, Inc uses a UL certified central monitoring station that is there 24/7, 365 days a year and provides quick and professional response. Our basic monitoring package includes four tracks such as burglary, fire, power loss and low battery, but you can add tracks such as high/low temperature monitor or carbon monoxide detection. Our premier monitoring package includes everything in the basic package and adds the cell line charge for the cell units which has smartphone capabilities.
---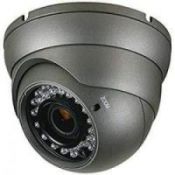 Camera Systems
We use our commercial grade camera systems to help protect your home. This system is the same as what we install in businesses and will give you the best picture and record on the same platform that gives you a watermark when you burn the footage. You will be able to access your cameras remotely using a smartphone or computer by an IP address.
---
Service
We pride ourselves on our excellent service and quick response. Most service calls are taken care of either the day you call, the next business day or set up for a specific day and time. We have loaner equipment for all the systems we sell and service so we can get you up and running while we send your equipment in for repair. If you have a problem after hours, our technician on call will be able to either walk you through over the phone or come out to service the problem.