Business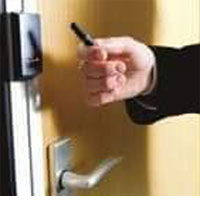 Card Access
Card access systems are a crucial measure of security for all businesses, schools and non-profit organizations. Keep employees safe by locking your facilities with single or multiple door(s) card access proximity cards or key fobs. Proximity cards can be used as an ID and access with a badging system. Control areas used by employees by restricting access to certain areas and to monitor when employees enter the building. For high security areas, you can use biometric scanners for thumb print, iris readers or facial recognition. This system also has the ability to control gates by locking and unlocking at certain times, having a reader or vehicle tag or pin code to get in. Our staff is here to help design your card access system.
---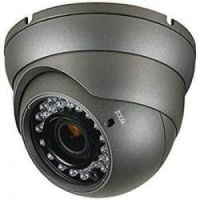 Camera Surveillance Systems
Video surveillance, or closed circuit television (CCTV), is everywhere today. Cameras are needed to record events that happen outside and inside businesses, schools and non-profit organizations. A camera system can help you capture vandalism, theft, accidents and/or a product line malfunction. Our DVRs & NVRs have a watermark on the units when burning footage, plus you will have smartphone and computer access as long as you have a WAN/LAN so you can have access of the cameras anytime, anywhere. The camera industry is always changing and there are so many different types of cameras that Century can help you figure out which would work best for your needs.
---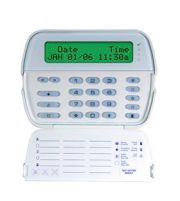 Burglar Alarm Systems
A burglar alarm system is the best way to prevent your business from break-ins. With a custom designed system that covers your business, you can feel secure when you lock up for the night. Systems can be partitioned so employees can only access certain areas during certain shifts or you can leave one area armed while working in another area that isn't. Main door and overhead switches can let you know if any doors have been propped or left open. You can also add fire protection to any alarm system for added property protection. You can add open/close reports that will tell you who has entered or left the building and at what time. 24/7/365 monitoring for a quick response by a UL certified monitoring central station.
---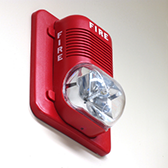 Fire Alarm Systems
Fire alarm systems can be anything from property protection systems, full ADA life safety systems, sprinkler monitoring or anything in-between. Our staff can help you design a system with smoke and heat detectors, help install a DACT dialer to monitor sprinkler systems or complete a design with ADA life safety with a plan review for state and local ordinances. 24/7/365 monitoring for a quick response by a UL certified monitoring central station.
---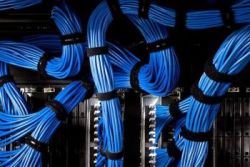 Fiber Optics and Network Cabling
Every business, whether big or small, needs an infrastructure in order to conduct their business. Century can help design and install the infrastructure you need such as Cat 5e or Cat 6 for voice and data, fiber optics cabling, complete design layout with both unmanaged and managed switches, bring phone lines form D-Mark to phone system or cabling for POS systems. We work with your IT person to give you the right cabling for any of your IT needs.
---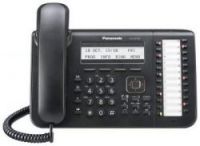 Telephone and Voicemail Systems
We are here to give you a phone system that will make your business run smoothly. We pride ourselves on being a five star dealer with Panasonic and only sells and service Panasonic phone systems. Panasonic offers one solution for all phone systems that is a digital/Hybrid/VOIP system and can be programmed to whichever use you need. Call today to set up a consultation with a salesperson to go over the options you need in a telephone and voicemail system.
---

Intercom Systems
Most businesses are starting to lock their doors for their employees' safety, but they still need to let in customers. One way to do that is through an intercom system. You can talk and/or see the person who wants to come in the building without having to be at the door. Intercom systems can work as a stand alone or with your telephone system depending on the system. There is even an intercom system that has a built in camera so you can see the person and talk to them at the same time. With an electric strike you can remotely open your door(s) to let the customer into the building without having to have someone open the door for them.
---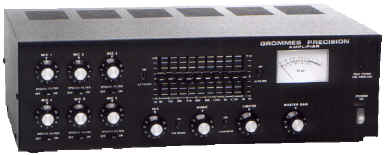 Paging Systems
Paging systems help businesses with a large facility such as plants, grocery stores and schools. You can page a person on the other end of the building to answer a phone call or call an extension. Schools use this feature as a way to do morning and daytime announcements, timed bell system, lockdown scenario and tornado warning system. Many retail stores use this system for background music.
---
Service
We pride ourselves on our excellent service and quick response. Most service calls are taken care of either the day you call, the next business day or set up for a specific day and time. We have loaner equipment for all the systems we sell and service so we can get you up and running while we send your equipment in for repair. If you have a problem after hours, our technician on call will be able to either walk you through over the phone or come out to service the problem.